Abstract:The corrosion resistance of welded stainless steel oval pipe generally outperforms that of carbon steel and aluminum. Here's a comparison of the three
The corrosion resistance of
welded stainless steel oval pipe
generally outperforms that of carbon steel and aluminum. Here's a comparison of the three materials:
Stainless Steel:
Stainless steel is a family of corrosion-resistant alloys containing a high percentage of chromium (usually at least 10.5%). This chromium content forms a passive oxide layer on the surface, known as the "chromium oxide" or "passive" layer, which provides excellent corrosion resistance. The presence of other alloying elements like nickel and molybdenum can further enhance its resistance to various corrosive environments.
Welded stainless steel oval pipes are widely used in industries where corrosion resistance is crucial, such as in chemical processing plants, marine applications, food processing, and medical equipment. While stainless steel is generally more expensive than carbon steel and aluminum, its durability and long-term performance in corrosive environments make it a preferred choice when corrosion resistance is a priority.
Carbon Steel:
Carbon steel, while strong and cost-effective, lacks the corrosion resistance of stainless steel. It is composed primarily of iron and carbon, with trace amounts of other elements. Carbon steel will corrode when exposed to moisture and oxygen, forming iron oxide (rust) on its surface. To improve corrosion resistance, carbon steel can be coated or galvanized, but it still won't match the inherent corrosion resistance of stainless steel.
In many industrial applications, carbon steel may require additional protective measures, such as regular maintenance, painting, or coatings, to prevent excessive corrosion.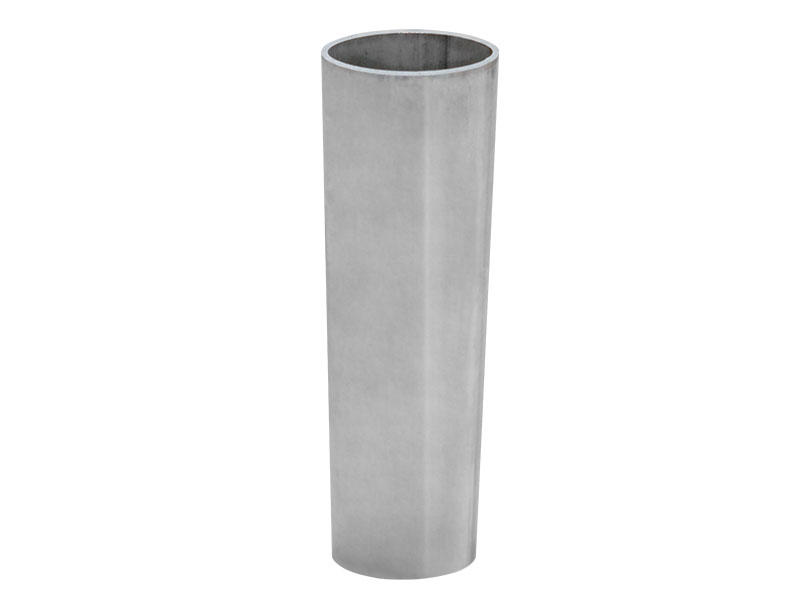 Aluminum:
Aluminum is a lightweight metal known for its good corrosion resistance in certain environments. When exposed to air, it naturally forms a thin oxide layer that protects the metal from further corrosion. However, aluminum's corrosion resistance can vary depending on the specific environment it is exposed to.
While aluminum performs well in some situations, it can suffer from galvanic corrosion when in contact with certain other metals, which might be problematic in some applications. Additionally, in highly acidic or alkaline environments, aluminum may not be as corrosion-resistant as stainless steel.
Welded stainless steel oval pipes are more corrosion-resistant than both carbon steel and aluminum. However, the choice of material depends on the specific application and the level of corrosion resistance required. In highly corrosive environments, stainless steel is often the best option due to its superior performance and longevity.